A Much Lesser Scumbag
December 12, 2019
Review: Transformers Generations War for Cybertron Siege Selects Hot Shot Action Figure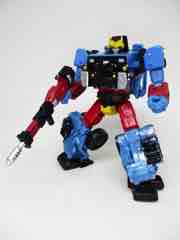 Something new every day-- unless it's old! Our exciting Figure of the Day continues for you lucky people! Is there anything we won't cover in this column? Probably not!
Two for one! The Transformers Generations War for Cybertron Siege Selects Hot Shot Action Figure is an item that debuted at NYCC and if you got it there, it came with a pin. So read on, and come back tomorrow for more!
--AP
Shovel Knight's King of Cards Out Now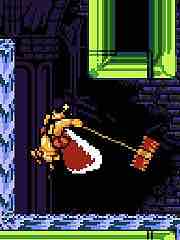 Via Yacht Club Games: Shovel Knight: King of Cards.
The original game and two expansions came out of Kickstarter back when the Wii U was still a viable format, and it looks like if you bought the original game on PC, Playstations 3 or 4, 3DS, Xbox One, Vita, and so on, you can play the new campaign without having to pay for it. Of course, if you're like me, you just went ahead and bought that Amiibo 3-pack. Functionally it's nothing too special but it's not like there are other toys to grab.
--AP
Why Yes We're Working on 2020 FOTD Already
December 6, 2019
Star Wars Review: Shadow Trooper (The Vintage Collection)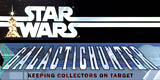 Via the Star Wars Galactic Hunter Figure of the Day Blog: Shadow Trooper (The Vintage Collection). It's the black redeco I was waiting for - nearly every other manufacturer did a Stormtrooper in black with silver lenses, but this is the first one from Hasbro at the 3 3/4-inch size. And it's welcome! Read the whole review.
--AP
NES Jay & Silent Bob Mall Brawl Preview Video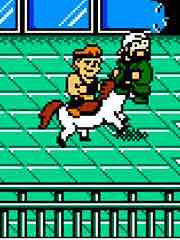 Via Twitch: Highlight: Media Indie Exchange Jay and Silent Bob: Mall Brawl. The new game for an old system with a not-quite-as-old IP is due pretty soon, and it may be the highest-profile licensed game to hit the NES since the early 1990s.
--AP
Nintendo Switch This Week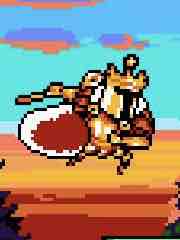 This week's batch of titles on the eShop: Shovel Knight: King of Cards, Hyper Sports, Alien: Isolation, and several dozen others.
At retail: AssassinŐs Creed: The Rebel Collection and Blacksad: Under the Skin and some more.
--AP
Click Here for News from December!