New Music, Old Games, New Old Games
July 9, 2020
Review: Super7 Toxic Crusaders Glow in the Dark Toxie Action Figure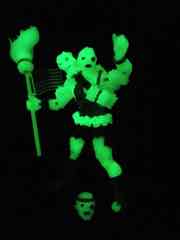 Something new every day-- unless it's old! Our exciting Figure of the Day continues for you lucky people! Is there anything we won't cover in this column? Probably not!
This is sold out! Super7 Toxic Crusaders Glow in the Dark Toxie Action Figure is a gem, and I hope Super7 does more big, glowing figures. So read on, and come back tomorrow for more!
--AP
Missed Music in Multitudes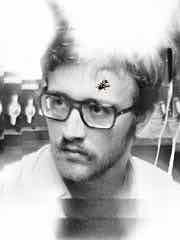 Via Castle Face Records: Damaged Bug - Bug On Yonkers was announced and seemingly already sold out - I contacted a local record shop that says they can get some, but it doesn't seem to be available in physical form online anywhere. Bandcamp has the digital for $7 and it should be out July 24. It sounds good so far.
But there's more! Guerilla Toss is releasing Human Girl right now - it's a 2-track single and as far as I can tell there's no physical release to be bought yet. I don't know if it's digital-only.
--AP
Shantae Getting Long Overdue GameBoy Color Reissue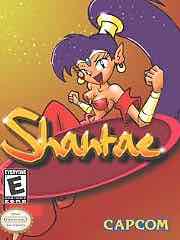 Via Limited Run Games: Shantae GameBoy Color reissue September 2020. This is a big deal - the original came out late in the console's run from Capcom, after most people moved on to other platforms. It's highly-regarded and rather expensive, so a hopefully cheaper reissue should sell decent numbers. I'll buy one.
--AP
Bloodstained Curse of the Moon 2 Also Getting Cartridge

PS4 and Switch fans will get physical releases of Bloodstained Curse of the Moon 2. While no date was given, it was also announced on the Limited Run Games Instagram - along with a whole bunch of other things, like a Monkey Island collection.
--AP
Welcome Back The Far Side
July 8, 2020
Star Wars Review: Lando Calrissian (The Black Series 6-Inch, 40th Anniversary Collection)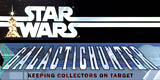 Via the Star Wars Galactic Hunter Figure of the Day Blog: Lando Calrissian (The Black Series 6-Inch, 40th Anniversary Collection). He's got a nice new paint job! Read the whole review.
--AP
Mini Sega Astro City Mini Candy Cabinet with Console Features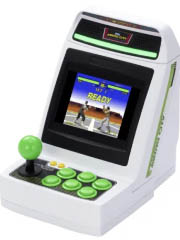 Via Kotaku, Sega, and more: Sega Announces Mini Arcade Cabinet Filled With 36 Games. Sega is apparently now in the toy and IP business!
While there is no US release known for this or the GameGear, the cabinet looks neat - not only is it a collectible, but it has an HDMI-out and a USB controller port with a pretty nice controller. Cames include Altered Beast, Alien Syndrome, Fantasy Zone, Golden Axe, and a bunch more not yet announced. At a bit more than 7-inches wide, the controls don't look like they're as cramped as some - but they're still small.
I definitely want that joy pad.
--AP
New The Far Side Comics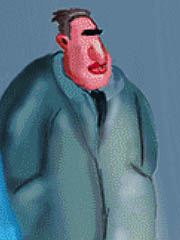 Via The Far Side: ItŐs Here! New Stuff from Gary Larson! Three actual new-to-you one-panel comics were posted, which seem to be from old Christmas cards not available to the public. You should check them out.
--AP
RIP Nick Cordero
July 6, 2020
Star Wars Q&A at Galactic Hunter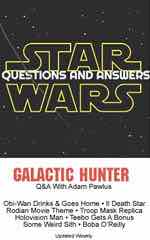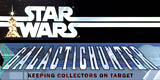 Galactic Hunter has posted a Q&A: Star Wars Retro Retro Retro Imperfect! It's new! Be sure to click through and read up on the latest!
Be sure to send in your questions for the next thrilling update!
--AP
A New Old Masterpiece Transformers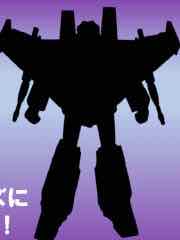 Via Takara-Tomy on Twitter: Transformers Masterpiece Teaser. It's looking like the third new mold for Starscream and his repainted brothers - with no additional details on pricing or availability.
--AP
Support 16bit.com and Galactic Hunter via Patreon

We're taking donations for server costs! Really. One of the rewards is Q&A a few days early - you can read next Monday's installment as soon as it's ready, which can be as early as 12:01 AM my time on Monday!
If you've got a dollar a month to share, please Visit the Galactic Hunter Patreon and help cover our server costs. I'll still put in hours of work, writing, photography, and research for you - I just need some help making sure that the site costs me only time, and hopefully not money. Thanks for your support!
--AP
RIP Hugh Downs
July 3, 2020
Star Wars Review: Rebel Soldier (Hoth, The Black Series 6-Inch, 40th Anniversary Collection)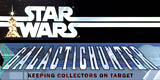 Via the Star Wars Galactic Hunter Figure of the Day Blog: Rebel Soldier (Hoth, The Black Series 6-Inch, 40th Anniversary Collection). It's a two-faced hero. Read the whole review.
--AP
Nintendo Switch This Week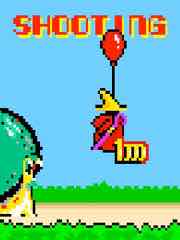 This week's batch of titles on the eShop: Wiz, Ghost Grab 3000, The Otterman Empire, and over a dozen more.
At retail: Catherine: Full Body.
--AP
Nintendo 3DS Downloads This Week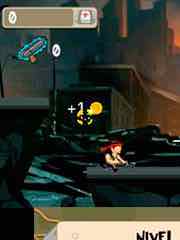 This week's 3DS offerings: Jack and Jane Jungle Escape.
--AP
Back to the Future Transformers Gigawatt Comes and Goes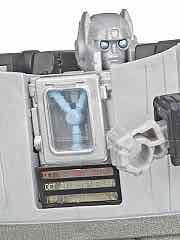 Via Hasbro: GREAT SCOTT! TRANSFORMERS-BACK TO THE FUTURE COLLABORATION INTRODUCES 'GIGAWATT' CHARACTER - AVAILABLE TO PRE-ORDER NOW! It didn't launch on time, the sneaker bots bought them all, and fans are rightly cranky. There should be more later, but this launch was for 1,985 pieces - many of which are already up for pre-flip on eBay for over $700, because people are monsters.
Hasbro Pulse and other stores unlisted will be offering a second release of this item on or around October 1. This is to tie in to IDW's new crossover comic book. The exact quote from Hasbro for you to decipher: "The GIGAWATT figure is available now for pre-order at Walmart.com with only 1,985 pieces available that feature an exclusive, limited edition numbered package in honor of the 35th anniversary of the first film's release - July 3, 1985. A second variant release of the figure will be available starting October 1, 2020 via HasbroPulse.com and select retailers around the world; part one of the comic book also will be available October 1, wherever comic books are sold."
At the very least this means the packaging can be changed, but for all I know there are deco or accessory changes too. I was unable to order it, but I heard there was a limit of 12 - which isn't much of a limit, given the edition size.
--AP
Click Here for News from July!