Come, Don't Come, It's a Statue, Who Cares?
January 21, 2021
Review: Hasbro Transformers Studio Series Autobot Hot Rod Action Figure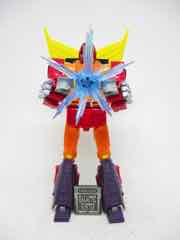 Something new every day-- unless it's old! Our exciting Figure of the Day continues for you lucky people! Is there anything we won't cover in this column? Probably not!
It's a remake to end all remakes! The Hasbro Transformers Studio Series Autobot Hot Rod Action Figure is probably as good as this character can get for this price point - with amazing paint, extra accessories, and the best Hot Rod head sculpt I've ever seen, it's worth paying the $10 premium for a toy this size. There are a couple of parts that were cast in yellow that would look better in another color, but at least they're largely hidden in robot mode. So read on, and come back tomorrow for more!
--AP
Quality Metal. No Rivets.
January 18, 2021
Star Wars Q&A at Galactic Hunter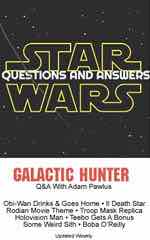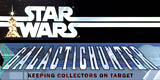 Galactic Hunter has posted a Q&A: Star Wars Complaints, Wild Colorways, and Old Stuff! It's new! Be sure to click through and read up on the latest!
Be sure to send in your questions for the next thrilling update!
--AP
New Predators, Aliens Hitting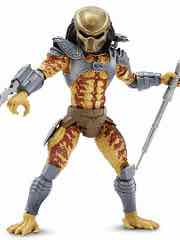 Via Walmart: 7" Predator Figure - City Hunter figures are showing up in stores, as are the 7-inch Alien figures from Lanard Toy. I found all six over the weekend - they're about $9.84 each, and are basically a Hasbro Marvel Legends figure. The articulation isn't as good as boasted on-pack - I'd say the Predator has at best 20 when the box boasts 25 joints - but it's still absolutely worth the asking price if you can find one.
You can't order them online yet, but if you're out getting groceries and weed killer it might be worth a detour to the toy section during the non-busy shopping hours with the other vampires. Safe hunting.
--AP
GameBoy on Kickstarter: The Shapeshifter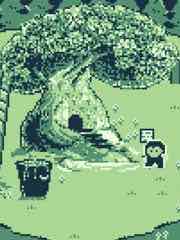 Via Kickstarter: New Cartridge Game 'The Shapeshifter' - 2021. The cheapest cartridge release is about 35 Euros, which isn't all that bad. Other games are included depending on which tiers you pick, and the ETA is May of this year. That sounds pretty neat.
The gimmick is you become what you touch - so animals like turtles or butterflies can help you get through this adventure game.
--AP
Support 16bit.com and Galactic Hunter via Patreon

We're taking donations for server costs! Really. One of the rewards is Q&A a few days early - you can read next Monday's installment as soon as it's ready, which can be as early as 12:01 AM my time on Monday!
If you've got a dollar a month to share, please Visit the Galactic Hunter Patreon and help cover our server costs. I'll still put in hours of work, writing, photography, and research for you - I just need some help making sure that the site costs me only time, and hopefully not money. Thanks for your support!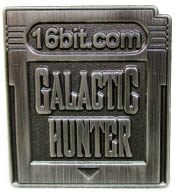 If you want a piece of merchandise, we now have one! The 16bit.com and Galactic Hunter Collectible Enamel Pin is now available on Etsy. Money goes to me, after Etsy fees, shipping, and whatnot.
--AP
Click Here for News from January!