Error processing SSI file
Wake up, puppet boy!
June 1 2000: Early AM Update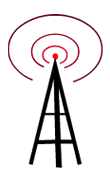 Yes friends, the unthinkable has been thunked. Awkward, poorly written sentences have been uploaded. Crappy graphics have been made. And why? Well, kids, to bring you the best stinkin' worthless web site the world has never seen!

Some of what you see will be new. Some might be a little more familliar. Some things may never be seen outside this site. (Well, that's not terribly likely. But hey, you can help.)

As of today, we expect to update site content weekly and news daily (or close to it). So at least once a week, you'll see new features, archives, and pictures of the things you love or hate so much. News, on the other hand, should be updated whenever a notable news item is available to us, usually late at night. (Unless Devo launches another round of touring, then we'll be here immediately with the news.)
What's here?
June 1 2000: Early AM Update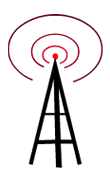 Glad you asked.
While the general idea can be deduced from our handy-ma-dandy navbar, some of the site did not turn out as planned and is being retweaked for a future update, however, the Metal Gear Solid figure archive is up and it's running swimmingly. Think of this as an extended preview for things to come.
There'd be more here, but well, those photo archives are a lot more work than they look. We'll be working hard every day to get the images and information you need to survive in a world gone soft! If we can get interviews, special features on certain events, or advance copies of books and stuff, you'll get a gander. Essentially, we're here to show you things. Some you'll love. (Some we'll love.)
But hey, at least there's a reason to come back. This site was designed to be a work-in-progress, and while we did intend to launch with more, we will be adding more goodies as often as possible starting next week. For the curious: our videogaming section will be a little bit different than most, focusing on (as the kids call it) Old-School gaming. The game must be 7 years old before it gets reviewed here, however, there will be some exceptions with GameBoy Color and NeoGeo Pocket Color software from time to time, and of course, the occasional retro collection.
Next Update
June 1 2000: Early AM Update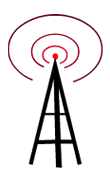 When? Hunh?
Well, bad news for anyone who came here and likes what they see.
No news updates will be posted until the morning of June 5 due to... er... vacations. Plus we wanted a break after the long hours of making this site happen. So, if you've got questions over... well, anything, send 'em on in to Darryl, if you've got comments, fire 'em off, and otherwise, just sit back and enjoy what's here before we tack on even more stuff.